HIPAA Messenger
MyHospital® is a secure, HIPAA compliant instant messaging connection and communication system. Designed for everyday use by all healthcare professionals, hospital staff or anyone working in or for a medical center or hospital. Our instant messenger solution provides individuals, groups, and organizations of any size with secure, private messaging. Our messenger works on all handheld devices including phones and Ipad mini tablets to provide you with unlimited access to the individuals and groups you work with everyday.

SIMPLE, SECURE AND POWERFUL

Easy-to-use, feature-rich application! Your staff can privately exchange and archive instant messages and data all while maintaining HIPAA compliance.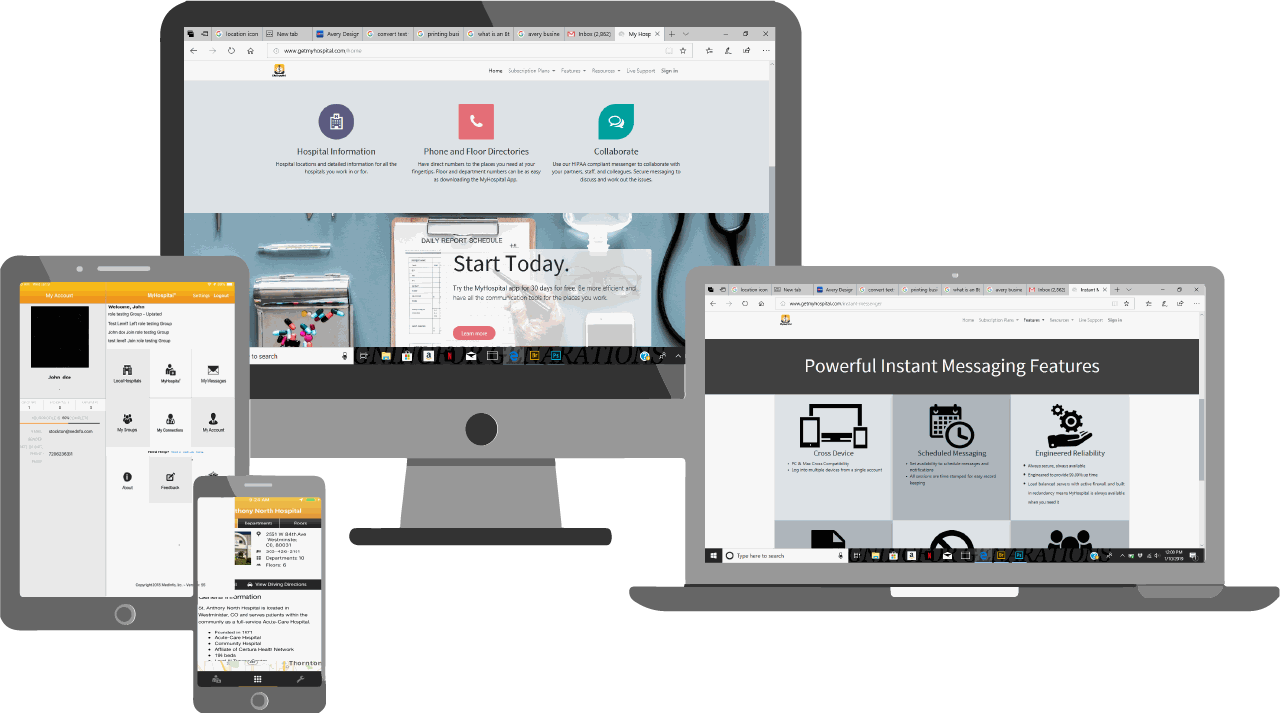 Instant Messaging Features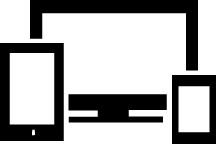 Cross Device
PC & Mac cross-compatibility

Log into multiple devices from a single account

Have access across all devices at any time

Scheduled Messaging
Set your availability to limit your off time interruptions

Multiple options to protect your time and disconnect so you are not bombarded with messages

Engineered Reliability
Always secure, always available

Engineered to provide 99.99% up time

Load balanced servers with active firewall and built-in redundancy means MyHospital is always available when you need it

Encrypted Data

Keep all your information private and your patient's data secure

All data is encrypted when sending, receiving, or archiving messages

No Size Restrictions
Never be limited on file size, text length, or how many messages you send or receive

Securely send high resolution photos, charts, and documents to your colleagues or groups

Group Messaging
Quickly message individuals and groups to improve your efficiency and team collaboration

Let your group know when you have arrived or are available
Download from the App Store.